When a car leaves the dealership, its value drops which should not be a problem as most of us tend to keep an automobile for several years at least. However, should your vehicle be totaled in the first couple years of your ownership, you might be in for quite a shock when the value covered by insurance is less than what you owe on the vehicle. With Guaranteed Asset Protection (GAP) insurance, you may be able to mitigate the damage. So, is GAP insurance worth it?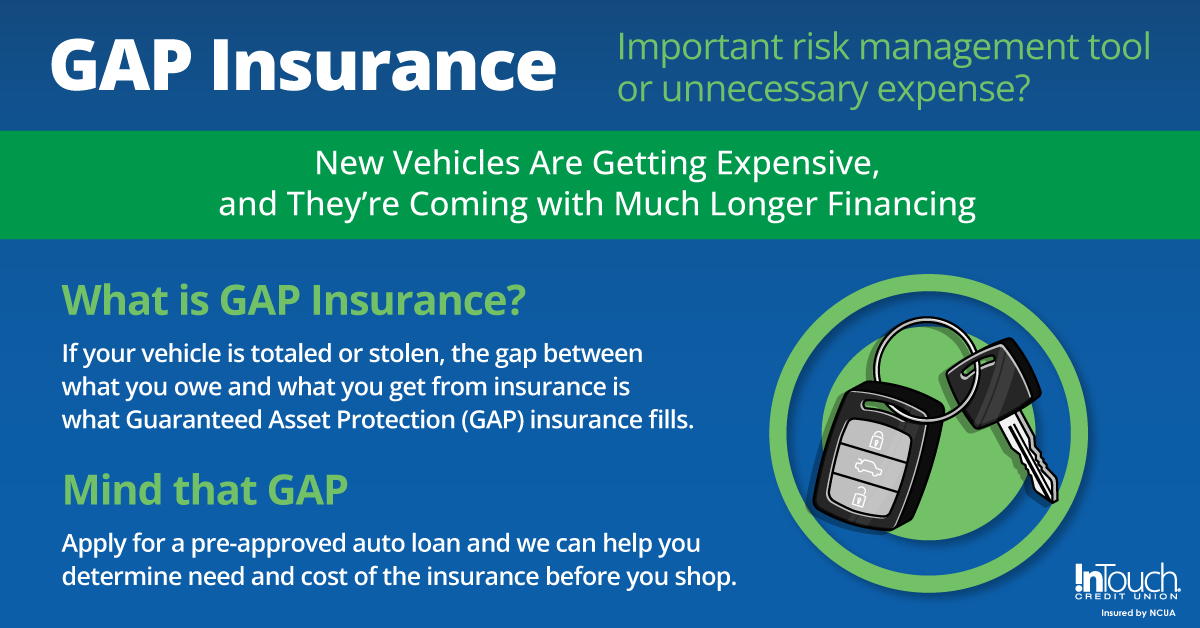 First, Determine the Difference
If you are in the market for a new car, depreciation is a fact of life. Vehicles are sold new at a premium price that reflects the perceived value of its newness. Depreciation occurs the moment you drive off the lot because your new ride suddenly and inescapably becomes a used car.
A savvy thing to do when you are deciding which car you want to pursue purchasing is to look at Kelley Blue Book or Edmunds websites to see if your preferred model has a history of holding its value. Look at the drop in value compared to the purchase price to get a good idea of the probable degree of depreciation you can expect. That can help you to estimate the amount of time it will take for you to pay down the loan to the point that it meets its resale price.
If you are getting a used car, you may find the difference between purchase price and resale is much less. Again, it is wise to check the valuation sites to see how close their estimate is to the asking price of the auto you are looking at.
---
Research Tools: Reviews, Car Values and More
These sites can help you research and even shop for your car or truck.
A great resource for unbiased reviews of cars and trucks to help you make an informed decision about your next car.
If you are shopping for a used vehicle, Carfax is a powerful tool to see a vehicle's history and avoid problems.
---
Where Does GAP Insurance Fit in?
When you know what vehicle you want, getting your auto loan pre-approved is the best way to secure a good bargaining position with the seller. However, that may not be enough to cover your financial exposure should something happen to your car early in the loan period. Getting your vehicle in a wreck or stolen can reduce the car's market value to less than the remaining amount you owe. This is known as going "upside down" or "underwater", and, while an underwater car loan does not negatively impact your credit score, you will be burdened with the negative equity, which GAP insurance can protect you against. So, is the additional cost of GAP insurance worth it? Below are some situations where you might consider GAP insurance:
You put little to no down payment when financing your car. Your loan may immediately be greater than your car's worth, or "underwater", as soon as you drive off the lot.
If you traded in a car with an "underwater" loan, your outstanding balance will be added to the new car's loan balance. You can avoid this if you pay the difference up front, but, if you can't, you risk a lot more if your car gets totaled or stolen.
Some cars have a bad resale or trade-in value because they depreciate so quickly. High-end luxury cars depreciate especially quickly.
Quickly putting miles on your car hastens the depreciation of your car's value. Your car's value may drop more quickly than your payments can keep pace.
Taking a car loan with a longer term means it takes longer for your loan balance and your car's value to equalize. This extended period also means risking your car loan going under for longer.
While no one wants to think of something happening to their brand-new car, getting GAP insurance could save you from an unexpected financial fall. To learn more about how GAP insurance can benefit you, please contact one of our team members.
Helpful Auto Articles